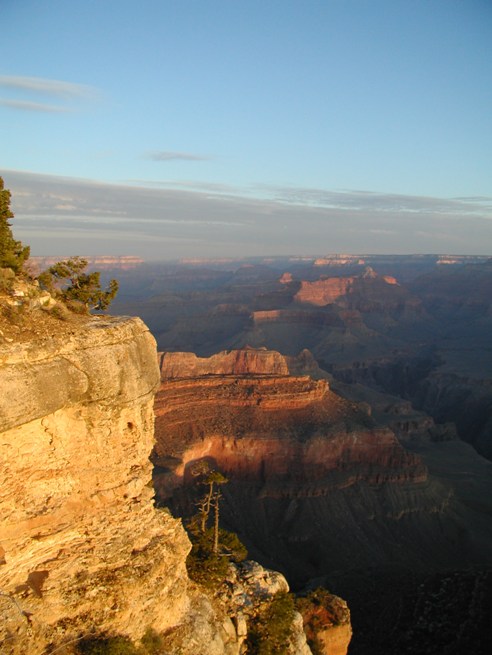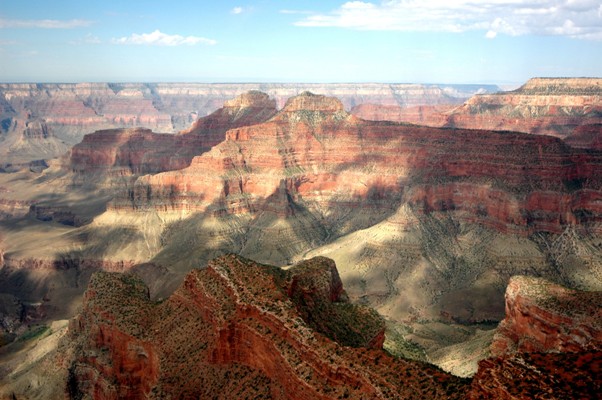 Experience sunset and sunrise in the Grand Canyon National Park at the South Rim! This 2 day tour offers a full tour of the Grand Canyon National Park. Arizona's wonder of the world is yours on this two day tour with the best Grand Canyon South Rim views.

Day 1:
After departing Las Vegas, guests will travel through the Mojave Desert and over the Colorado River on their way to the South Rim of the Grand Canyon. The Mojave Desert is characterized by its signature plant, the Joshua Tree, and plays host to arguably to hottest place on Earth. To beat the heat, we will journey over the mighty Colorado River on the Mike O'Callaghan–Pat Tillman Memorial Bridge and pass along Route 66, the "Main Street of America", to the top of the Colorado Plateau and Ponderosa Forests that surround the Grand Canyon South Rim.

Before arriving to the Widest and Deepest part of the Grand Canyon National Park, the tour will stop in Historic Williams Arizona. With the Grand Canyon Railway and the intersection of Route 66, this small town is a reminder of the American west from the 1950s. During your time in the Grand Canyon National Park this first day, you will have opportunities to walk along the rim, shop, capture an unlimited amount of photographs, enjoy your lunch and relax with the best seat in the house, or do a third party Helicopter tour or bicycle tour. Your guide will ensure you get the best views from Mather Point and Yavapai Point before your hotel check in at the Grand Canyon at approximately 2pm. After your hotel check in, you will be able to further explore the Grand Canyon Village at will with the free park shuttles available.
overlooks. Lodging upgrades are available upon request.
Overnight Grand Canyon National Park, AZ

Day 2:
During the morning hours, you will have additional time to explore the Grand Canyon on your own before meeting your DETOURS Nevada guide at approximately 1:30pm, at which point they will collect your luggage and assist with any last minute recomendations of things to do while in the Grand Canyon. The tour will depart the South Rim of the National Park for Las Vegas at approximately 3:00pm as we tour back to Nevada on parts of historic Route 66. Before returning to Las Vegas at approximately 7:30pm, you will have one more opportunity for a photo stop at Hoover Dam National Historic Landmark.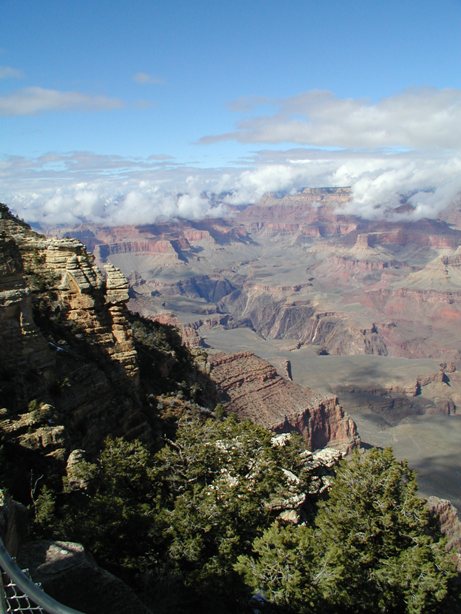 $474.00 per person based on double occupancy ( Approximate Price)
$574.00 per person based on single occupancy ( Approximate Price)

This tour offers small group touring in our custom vehicles featuring leather captain's chairs for maximum comfort.
Because this tour travels with a maximum of 13 passengers, this allows us to take a flexible approach and take full advantage of touring opportunities in Grand Canyon.
Due to the developing tourism industry in the area changes can and do occur in this type of program. Weather conditions, sometimes severe enough to limit where we can drive or walk, can also alter the program. As visitors, we will respect this, and remain flexible and open to local conditions, safety concerns and unforeseen opportunities. Our guides will do their best to keep things on track and in the event that our schedule changes, they will try to keep disruption to a minimum, consider your wishes and organize other options as far as it is reasonable and practical to do so.

General Information
What the Price Includes


-Lodging in Grand Canyon
-Meals: Lunch on Day 1
-Entrance Fees to National Parks
-Experienced and Professional Tour Guide/Driver


What the Price Excludes

-Additional third party tours and activities not listed above
-Meals not listed above
-Incidental hotel fees
-Travel Insurance
-Gratuities


Cancellation Policy
Multi-Day Tour cancellation policy is set at 72 hours. Tours cancelled less than 72 hours from the departure time [7am] will be charged in full.


Group size
Our vehicles are designed to carry up to 13 passengers on individual leather captains' seats, and groups range from 8-13 passengers. This tour can also be operated as a private charter for groups from 2-13 passengers for an additional cost.


Staff/Tour Guides
Our guides have many years of experience in leading tours throughout North America. Their knowledge and enthusiasm will ensure that everyone gets the most from each destination.


Accommodation/Lodging
The hotel lodging in Grand Canyon will be 3-4 stars. The accommodation has been chosen to give passengers the best access to the area. For those traveling alone there single occupancy rates available.


Activity Levels
This tour offers a wide range of walking opportunities, which require a reasonable level of fitness mostly due to possible elevation changes. The level of activity can be suited to and catered for almost all levels of fitness. It is not an activity holiday, just an active holiday.


Health and Vaccinations
It is imperative that you have both a dental and medical check-up and we recommend that you ensure your Tetanus inoculations are up to date. Our drivers and guides are first aid qualified and a medical kit is carried at all times.


Baggage Allowance
Individual luggage must be kept to a MAXIMUM of one piece of luggage less than 50 pounds or one daypack less than or equal to 40 litres. It is recommended to travel with a small day pack for easy access to camera, sun block, and clothing. It is recommended to plan ahead and arrange to store bulky items pre-tour. (We advise our clients to pack as lightly as possible)


Temperature/Weather
Tempreatures in Grand Canyon are typically 15-30° cooler than Las Vegas and vary by season. We recommend our guests bring jackets in the event of changing weather patterns.


Post Tour Accommodation Packages
Post tours packages are available through your travel agent.


Insurance
Travel insurance is a vital aspect to booking a holiday, giving you protection against unforeseen circumstances that could otherwise spoil your holiday. It is important that you purchase travel insurance that properly covers your participation in whatever activities you may undertake at the time that you make your booking.
TO BOOK TOURS PLEASE CALL (702) 944-9388