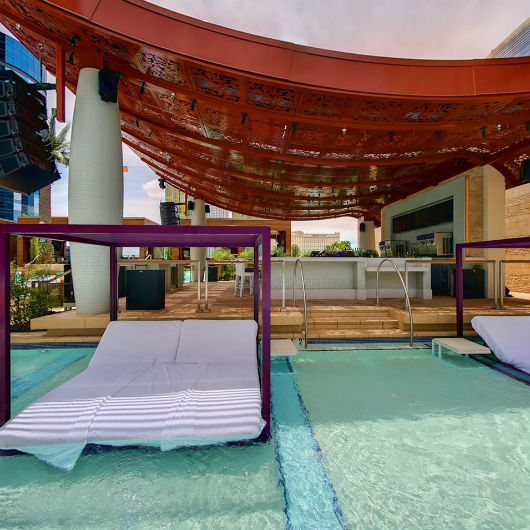 Hours of operation:

Moorea Beach Club is no longer operating on its summer pool club schedule. It's open on weekends with a traditional hotel pool vibe and will return to its full pool party schedule in spring 2014.

Hours open are Friday - Saturday from 11 a.m. - 6 p.m.

Cover price:

Admission is free for ladies and starts at $30 for men. Las Vegas local men and women are free on Tuesdays and Wednesdays.

Payment information:

Cash and credit card.

Location:

At the Mandalay Bay.
3950 S. Las Vegas Blvd.
Las Vegas, NV 89119

Music:

EDM, hip-hop, Top 40, old school and others.

Resident DJs:

Information not yet available.

Occupancy:

400.

Parking:

Self and valet parking are available at the hotel.

Reservations:

Please call (702) 944-9388.

Seating:

Lounge chairs, daybeds, opium beds, cabanas and pavilions.

Handicapped accessible:

Yes.

ATM:

Inside Mandalay Bay.

Special events:

Occasional special events and parties held.
*Prices do not include all taxes and fees*