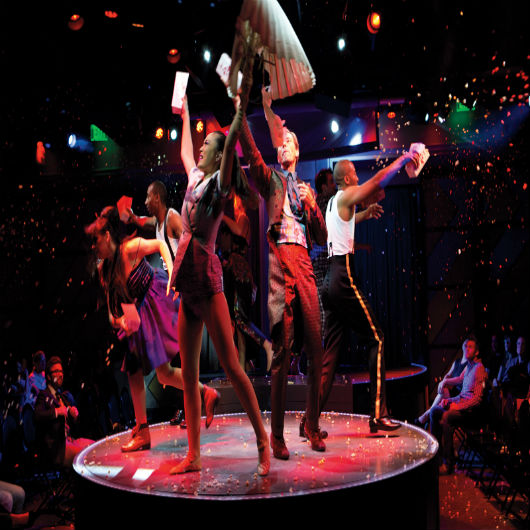 Hours of operation:

The late-night show/club experience runs Thursday - Sunday beginning at midnight. During the late-night show/club experience there will be a 30-minute performance of "Vegas Nocturne," and then the show elements will transform into more of a nightclub vibe.

Cover price:

General admission tickets start at $30. (There is no reserved seating.)

Location:

Inside The Cosmopolitan
3708 S. Las Vegas Blvd.
Las Vegas, NV 89109

Music:

A diverse selection including electronic, house, hip-hop, Top 40 and live music.

Resident DJs:

DJ Wiki.

Parking:

Self-parking garage and valet service available at The Cosmopolitan.

Reservations:

Call (702) 944-9388.

Seating:

Yes, tables and bottle service are available.

Handicapped accessible:

Yes.

ATM:

Located inside The Cosmopolitan.

Special events:

Occasional special events are held.
*Prices do not include all taxes and fees*