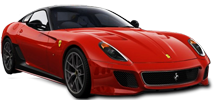 World Class Driving is the world's leading supercar entertainment company. they offer the chance to experience the world's automotive icons - Ferrari, Lamborghini, Bentley, and more - in road and track environments. Since the start in 2006, over 11,000 lucky participants have experienced a supercar driving event, and they are proud to offer once-in-a-lifetime experiences.
They offer access to our private fleet of supercars in 45 cities across the United States on approximately 200 driving events each year. Are you next?
EXPERIENCES
The most popular driving event is the US Supercar Tour. During this half-day driving event, you'll experience five supercars on a thrilling road course, discovering for yourself what makes each so special.
They offer additional driving events, such as the 200MPH Challenge. This is your best chance to join the ranks of the automotive elite, and break the hallowed 200MPH barrier in a fleet of supercars. They will equip you with a private runway, a selection of supercars, and private one-on-one instruction.
WHAT CAR WILL I DRIVE?


The World Class Driving fleet is home to 20 of the most stunning supercars on the planet from Ferrari, Lamborghini, Bentley, Mercedes-Benz and more. When you join us for a driving experience, you'll personally drive these supercars on some of the most scenic roads in the region.
ABOUT THE LAS VEGAS RACING EXPERIENCE
During this all-new Las Vegas driving experience, you'll arrive at our starting location on the Las Vegas Strip. After a short safety briefing from our instructors, you'll drive three high performance supercars on an open road road tour through the historic (and jaw-dropping) Red Rock Canyon - rotating through each supercar and returning to your starting point. Allow approximately 3 hours for the entire experience.
360 TRACK EXPERIENCE
Drive Ferrari Challenge racecars on the most exclusive racetracks in America.
This full-day Ferrari racing school includes track time in Ferrari Challenge cars on select track environments across the US. You'll experience the power and excitement of the purpose-built Ferrari Challenge supercar in the greatest racing tracks in the United States. No prior experience is necessary; they will provide the supercars, private instruction, and access to the racetrack.
LOCATION
The 360 Track Experience is hosted at select tracks across the United States, such as the Monticello Motor Club in Monticello New York. Monticello Motor Club is a luxury automotive resort and track located 90 minutes from Manhattan. The track is 4.1 miles in length and includes 22 unique turns and 12 distinct configurations. With over 1.5 miles of straights, the Monticello Motor Club has some of the fastest track segments available in the world. It's the perfect location to drive a Ferrari on your Ferrari track day.
.

WHAT YOU WILL DRIVE
At the heart of the 360 Track Experience is the Ferrari 360 Challenge racecar, a purpose-built and technologically advanced supercar. These cars retain the same overall appearance and horsepower as road-going Ferraris, while incorporating a number of significant track-oriented modifications and a host of new features not normally seen in road Ferraris. During this Ferrari racing school, you'll have access to a fleet of track prepared Ferrari Challenge cars, rotating through them at your leisure.
SHATTER THE 200MPH BARRIER
This jaw-dropping event lets you break the 200MPH barrier in a safe, controlled environment on select locations and dates across the United States in our fleet of some of the fastest supercars on the planet. So far, 184 individuals have achieved their goal at this supercar driving experience and belong to the exclusive 200MPH club: normally reserved only for professional race drivers. With only a limited number of seats left before the program ends, this may be your best chance to become one of the automotive elite.