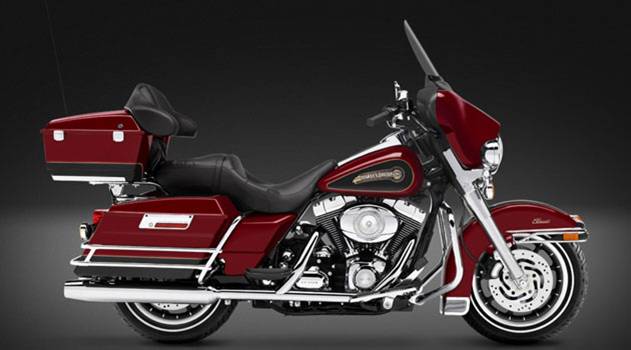 In 1992, EagleRider pioneered the Harley-Davidson® motorcycle rental concept and the guided motorcycle tour business. Today, they are the world's largest motorcycle tourism company specializing in rentals of Motorcycles, ATVs, Dirt Bikes, Scooters, Snowmobile, and Watercraft. EagleRider understands the needs of motorcycle enthusiasts and adventure travelers; they offer a huge selection of perfectly maintained Harley, Honda and BMW motorcycles and allow one-way rentals or guided tours between franchise rental facilities located in the most desirable tourist destinations in the world.
ATVs and Dirt Bike Rentals Too
EagleRider Las Vegas offers new and late model ATV's, DirtBikes, Harley-Davidson and Honda Trikes and Motorcycle Rentals in Las Vegas. Featuring Honda, Victory, and Harley-Davidson Motorcycle rentals, our Las Vegas EagleRider location provides the best motorcycle adventure experience in the Southwest. Our professional staff are eager to assist you with planned self-tour routes, protective gear, riding acccessories, and gifts.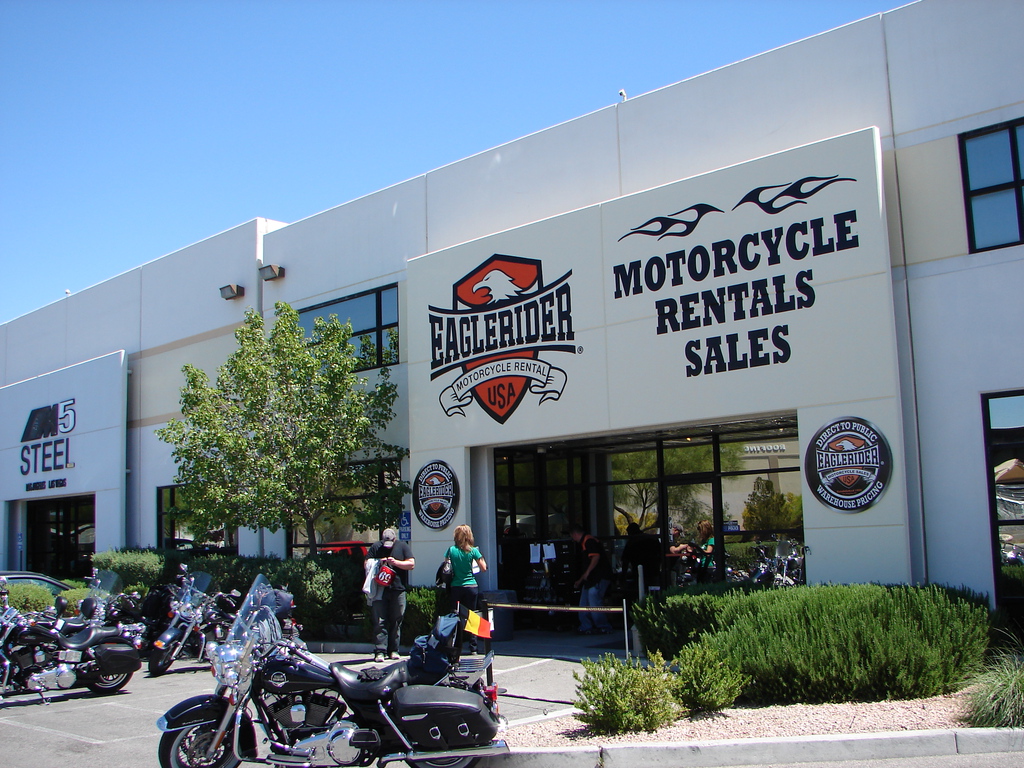 We invite you to explore the American Southwest as it was meant to be - on two or three wheels. Take a relaxing day off from gambling, rent a motorcycle in Las Vegas and ride alone or with friends for a weekend or weekly motorcycle tour. You'll have the Las Vegas motorcycle adventure of a lifetime when you ride The Strip, Death Valley, Red Rock Canyon, Valley of Fire, ride to the rim of the Grand Canyon, or visit Hoover Dam.
Looking for more than just a Harley rental?
Las Vegas Motorcycle Tours
With its well-heeled mobsters, glamorous showgirls, fantastical mega-casinos, dazzling neon displays, Las Vegas, NV is the world's most famous monument to reckless abandon and unbridled excess. From a dusty railroad town in the middle of nowhere, Sin City has grown into one of the world's premier tourist destinations and EagleRider has a motorcycle tour to help you visit all the sites and attractions in and around the Las Vegas area.
Las Vegas Motorcycle Rides
EagleRider Las Vegas, Nevada is located one mile from the world famous Las Vegas Strip and McCarran International Airport and provides easy access to the most famous hotels and attractions. You can cruise the Strip and take in the glitz and glamour, tour down to Hoover Dam, Kingman, Zion National Park, or even the awe inspiring Grand Canyon.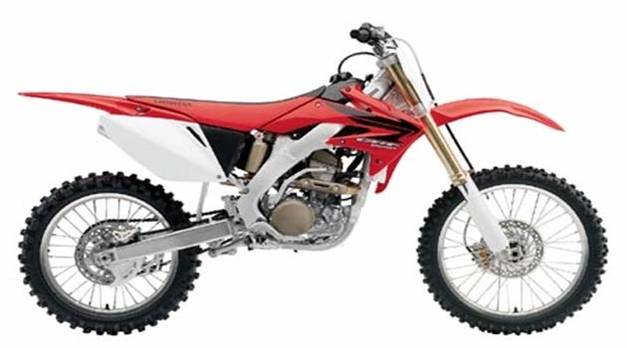 Guided and Self-Drive Tours
EagleRider Las Vegas has features two types of touring options, Guided and Self-Drive. All motorcycle tours included a perfectly maintained, late-model motorcycle rental, professionally designed tour route, and motorcycle friendly hotel accommodations. Self-Drive Motorcycle Tours were designed for the enthusiast who wants more freedom and less structure while riding. Check out the Las Vegas National Park Motorcycle Tour™ where you visit the Hoover Dam – one of the world's greatest man-made structures, cruise the world famous Route 66 to Kingman, Arizona and make your way to the beautiful Grand Canyon. Customers can also rent a Garmin GPS Navigation for help finding all of the hidden attractions while on their tour.
For those customers who are looking for a more structured all-inclusive vacation, EagleRider Las Vegas offers Guided Motorcycle Tours. Traveling with a pack of fellow enthusiasts, a professional tour guide, and a support vehicle, these tours are sure to create lasting memories with new friends. For the ultimate adventure, check out the Wild West Tour II Guided Motorcycle Tour™. For 9 days you will cruise along the best of the Wild West from Las Vegas through Northern California and finally to Los Angeles seeing wonders like Yosemite, San Francisco's Golden Gate Bridge, Pismo Beach and more!