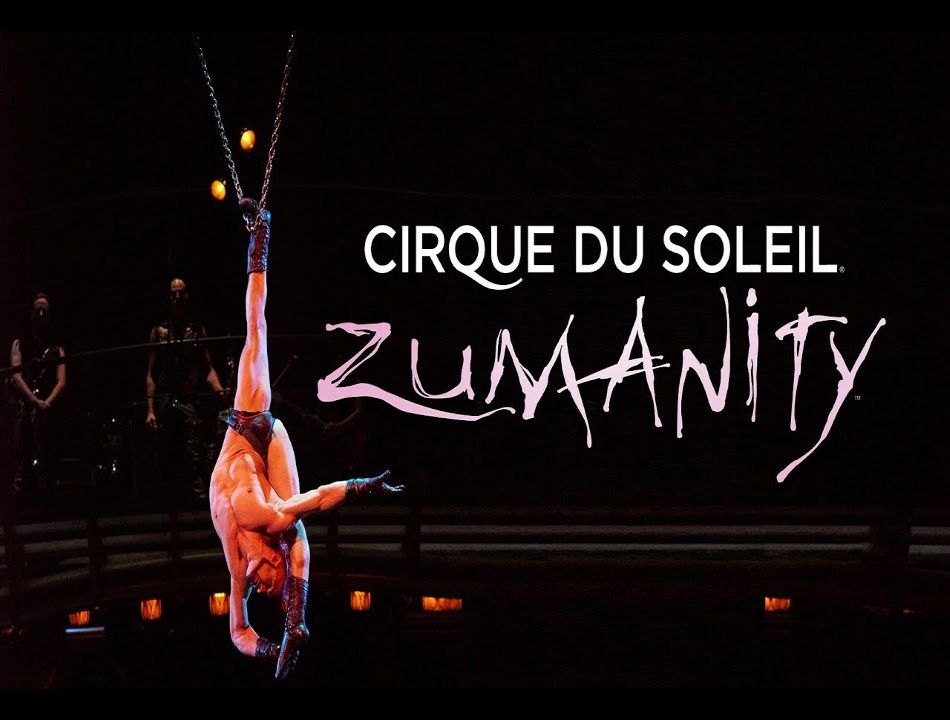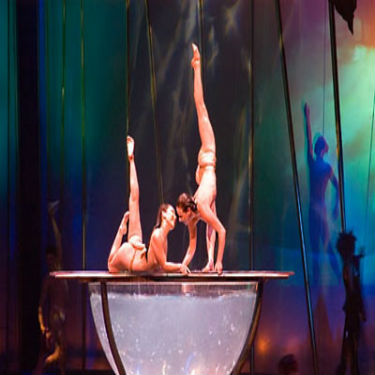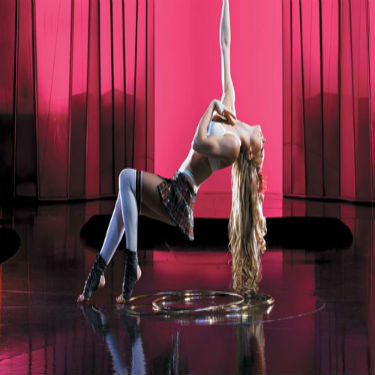 Zumanity is a seductive twist on reality, making the provocative playful and the forbidden electrifying! Leave inhibitions at the door, let loose and marvel in a sexy thrill ride full of sensational acrobatics and naughty fun. Part burlesque and part cabaret, Zumanity is one full night you'll never forget! Created for adults 18 and over. Only at New York-New York Hotel and Casino, Las Vegas.
Get a taste of a more sensuous side of reality with Cirque du Soleil's Zumanity at New York-New York. This show explores the different realms of sexuality through stunning imagery, aerialists, comical vignettes and sultry dancing. Unlike other Cirque du Soleil productions, Zumanity has no storyline. Instead, this highly eroticized, cabaret-style spectacular has an array of unique characters whose performances are each themed by different elements of sexuality.
Before the show starts, characters appear in the audience for some playful interaction.
"If you are visiting Las Vegas and living la vida loca make some noise!" exclaims Antonio, the first character to appear. His irresistible charm, flirtatious personality and shiny gold suit captivate the audience.
Show Times:
7 and 9:30 p.m. Tuesday - Saturday
Show Length:
90 minutes.
Location:
Zumanity Theatre, New York - New York
Age Restriction:
18+
Prices:
Category C (yellow) - $70.99
Category B (orange) - $74.99
Category D (green): Seating is comprised of Theater Seats and Cabaret Stools - $76.99
Category A: Duo sofa (red / Must purchase two tickets) - $125.99
Please Call (702) 944-9388 for reservations
*Prices do not include all taxes and fees*