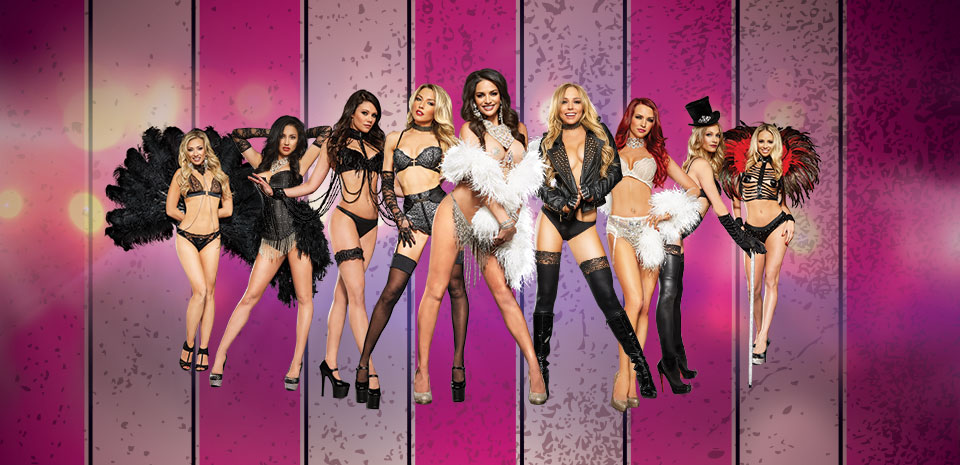 Edgy choreography, creative props and six beautiful dancers combine to form one sexy show - X Burlesque topless revue at the Flamingo.
The show stars the X Girls - a troupe of talented topless dancers, some of whom are classically trained.
X Burlesque is performed in an intimate 180-seat theater - a setting that allows for a lot of up-close and personal interaction with the dancers, who venture out into the crowd and perform on a stripper pole in the center of the room.
Video screens on either side of the stage display seductive footage and help introduce each number. The show is filled with popular music that will appeal to every taste from rock to country and the variety of styles allows each dancer to showcase her unique talents.
In celebration of the show's 10th anniversary, several new dance numbers have been added to the show recently, including a country tribute named "Down Home Cookin'" to music by Justin Moore, Jason Aldean and Travis Tritt; "Champagne Wishes," a classic striptease performed inside a traditional burlesque champagne glass to Michael Buble's "Fever;" "Sexy Silk" by Jessica Cornish; and "Mirror, Mirror," a tribute to famous burlesque dancer Sally Rand, performed to Aerosmith's "Dream On."
To give the audience a chance to cool down between the steamy numbers, comics like Nancy Ryan and James Bean entertain with adult humor during the show.
X Burlesque caters to just about every male fantasy there is, making these "X"-rated dancers some of the sexiest on the Strip.
Show Times:
10 p.m nightly
Show Length:
90 minutes
Location:
Bugsy's Cabaret, Flamingo Hotel
Age Restriction:
18+
Prices:
General Reserved Seating (yellow) - $48.99
VIP Seating (red) - $68.99
Pink Circle Seating (red) - $85.99
Call (702) 944-9388 for reservations
*Prices do not include all taxes and fees*