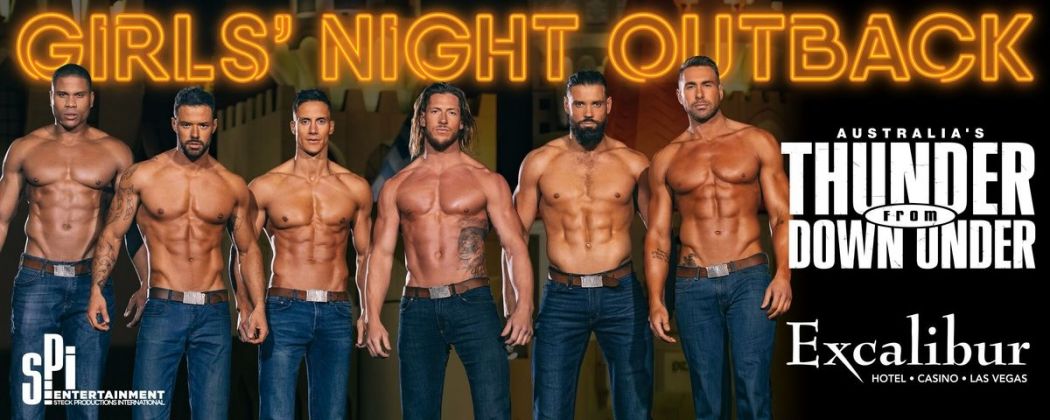 Where there's thunder, there's usually rain. And so it's no surprise that at the "Thunder From Down Under," it's always raining men.
The all-male dance revue makes one promise of the night: to make sure you get exactly what you came for. And the Aussie imports make good on their promises, giving the females a feast of flesh and fantasy the Greek Gods would be proud of.
Although the emcee announces the sure bets of the evening: the dancers' Australian nationality and the lack of husbands and boyfriends in the audience (although gentlemen are welcome), the night proves full of surprises, where audience members become the object of the dancers' affections and others become participants in a fake orgasm contest.
The performers start slowly, teasing the women to "Proud Mary," and end the first number with only a glimpse of their chest. But the tease has only just begun, and before the night is through, the audience is guaranteed to discover just what the Aussies have down under.
Dancers nicknamed "Wild Child" and "Baby Blue Eyes" show more than their personalities on stage, leaving little to the imagination and lots of grins on the audiences' faces as their routines cover the gamut of music from the hair metal sounds of Warrant and Quiet Riot to the soundtracks of Grease, GI Blues and Top Gun. One dancer even "Rocks On," taking a stroll down the Boulevard of American Dreams, dressed as a modern-day James Dean.
Not taking themselves too seriously, the Thunder pays tribute to all men in uniform, from the costumed Village People to the men in the armed forces and salute their home away from home with their final routine set to James Brown's "Living in America." Chairs, canes and clothes are used as props throughout the night, but there's no doubt that the men slinking down to their skivvies are the main attraction, holding true to their word and providing a tasteful and titillating time for everyone.
Show Times:
9 p.m. nightly; 11 p.m. Friday and Saturday
Show Length:
75 minutes
Location:
Thunder from Down Under Showroom, Excalibur
Age Restriction:
18+
Prices:
Category C (Preferred) - $41.99
Category B (VIP) - $46.99
Category D (Reserved Seating) - $62.99
Category A (Thunder Zone) - $78.99
Call (702) 944-9388 for reservations
*Prices do not include all taxes and fees*