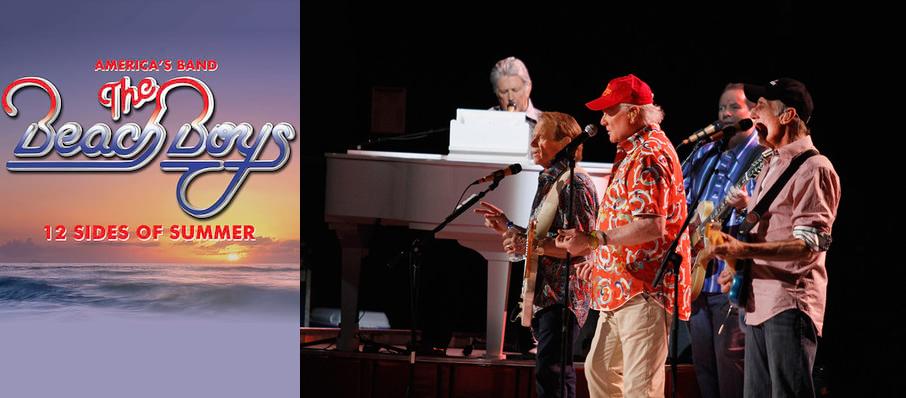 The Beach Boys are bringing endless summer vibes to Las Vegas!
Break out your board shorts, flip-flops and tanning oil, these musical SoCal surfer dudes have ridden the wave of success to the tune of more than 100 million records sold, worldwide. So, yeah, they're forever the "Kings of the Beach" and solidified as Rolling Stone's No. 12 pick for the Greatest Artists of All Time.
Pretty chill, right?
The Beach Boys' super-smash hits like "Good Vibrations," "Kokomo" and "California Girls" have helped them dominate the music bizz and win basically every award possible. In 1988, The Beach Boys were inducted into the Rock 'n' Roll Hall of Fame. That same year, they also received the American Music Award of Merit. At the 44th Annual Grammy Awards in 2001, The Beach Boys received the Lifetime Achievement Award for their work, and for good reason. The Beach Boys have had 36 songs reach the Top 40 (more than any other band).
Show Times:
8 p.m November 7, 2020
Show Length:
90 minutes
Location:
The Pearl, Palms Casino Resort
Age Restriction:
6+
Prices:
Rear Mezzanine & Front Balcony Seating - $71.99
Front Mezzanine - $91.99
Box Seating - $154.99
Call (702) 944-9388 for reservations
*Prices do not include all taxes and fees*