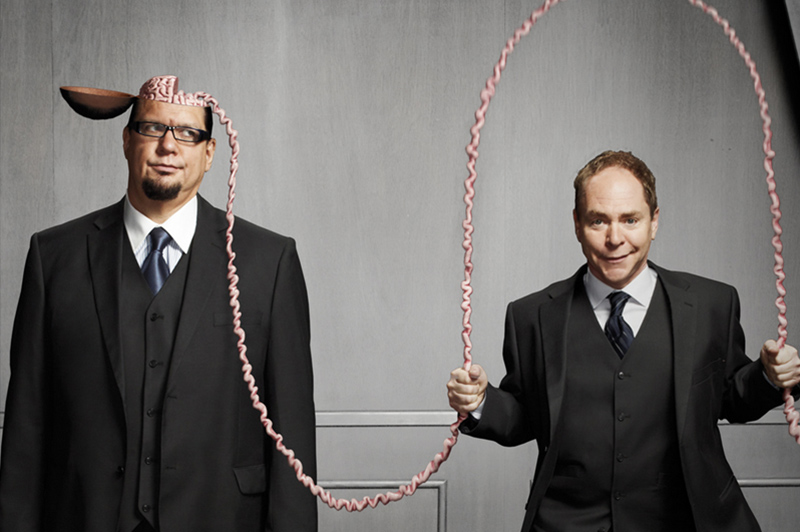 Known for their outrageous blending of magic and comedy, Penn & Teller's Las Vegas show skewers traditional hat-and-rabbit magic tricks with provocative, hilarious and often amazing results. After becoming a smash on Broadway and touring the country, the dynamic duo continues their Las Vegas show, 26 years and counting.
Their live show combines amazing sleigh-of-hand, large-scale illusions, and classic sideshow routines. Known as the "Bad Boys of Magic" for supposedly revealing the secrets to their tricks, they may show you how it´s done, but they still leave you startled. The Los Angeles Times proclaimed it the "…the single best show in Vegas."
The luxurious and spacious theater can seat 1,475 people, with balcony and mezzanine seating available. Plus, with high ceilings and massive theater space, this theater can rival any of the top performing arts centers in the world.
Show Times:
9 p.m. Saturday - Wednesday.
Show Length:
90 minutes
Location:
Penn & Teller Theater, Rio Hotel
Age Restriction:
5+
Prices:
Balcony & Mezzanine (Sec 4-9) - $59.99
Main Floor & Amperesand (Sec 1-3) - $110.99
Call (702) 944-9388 for reservations
*Prices do not include all taxes and fees*