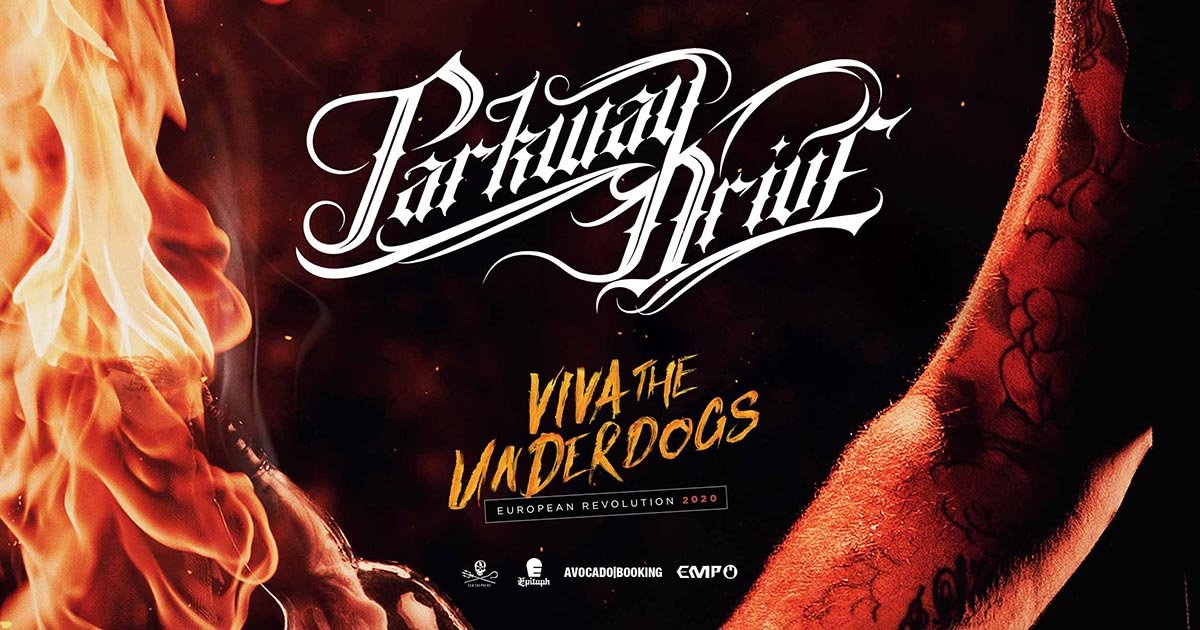 Parkway Drive, formed in 2002, is a metalcore band from Byron Bay, New South Wales. They have built an international following, charting internationally, with two Gold Records under their belt.
The band name is derived from their hometown in Byron Bay, after the house that the band practised in, which is called "Parkway House", on the street, Parkway Drive. Their first release was a split EP with a band called I Killed the Prom Queen. The EP was simply called "I Killed the Prom Queen/Parkway Drive: Split CD". After national tours, the band entered the studio with Adam Dutkiewicz, the guitarist from metalcore band, Killswitch Engage, who produced their debut album, "Killing with a Smile". It was released in May of 2005, and gained a lot of critical acclaim.
It was the band's sophomore album, "Horizons", released on October 6th 2007, again, produced by Adam Dutkiewicz that debuted at #6 on the ARIA Albums Chart. It also peaked at #27 on the US Top Heatseekers chart. Their following album, "Deep Blue" was released on June 25th 2010, this time, they decided to allow a different producer, Joe Barresi, to take the reigns on this album. This was a worthy follow up, seeing the album debut at #2 on the ARIA chart, and #39 on the Billboard 200 chart. It went on to win the 2010 ARIA Award for "Best Hard Rock/Heavy Metal Album"
Following an international tour, they went back into the studio to record the album "Atlas" in Los Angeles, California. It was released on October 26th 2012, with the leading single being the song "Dark Days". This album achieved Gold status in Australia. The album reached 25 of 101 in the Kerrang! end of year list.
February 2014, saw the band announce that they would be playing on the main stage of the Vans Warped Tour.
Show Times:
7:00 p.m August 23, 2020
Show Length:
90 minutes
Location:
The Pearl, Palms Casino Resort
Age Restriction:
6+
Prices:
Rear Mezzanine / Front Balcony - $49.99
General Admission (standing room only) - $54.99
Front / Side Mezzanine - $71.99
Box Seating - $112.99
Call (702) 944-9388 for reservations
*Prices do not include all taxes and fees*