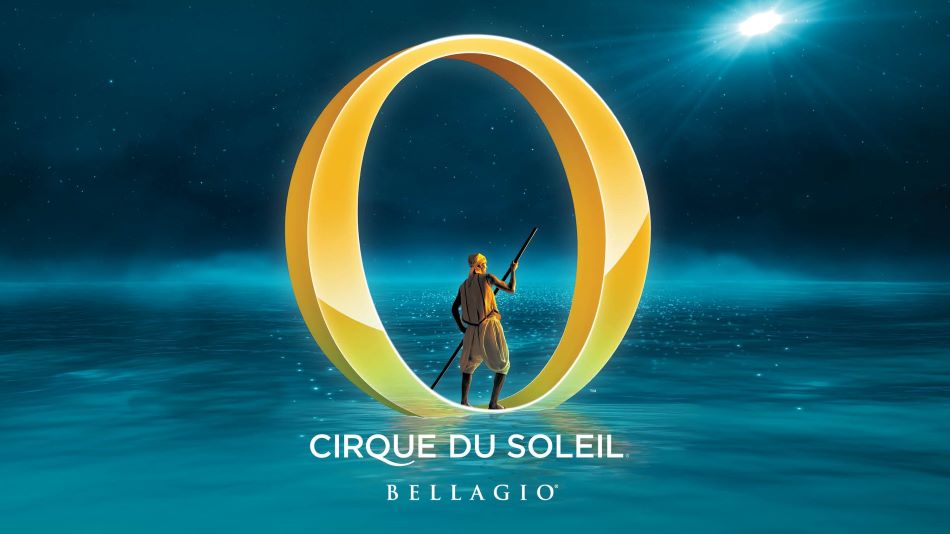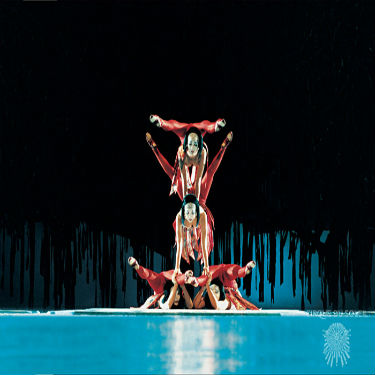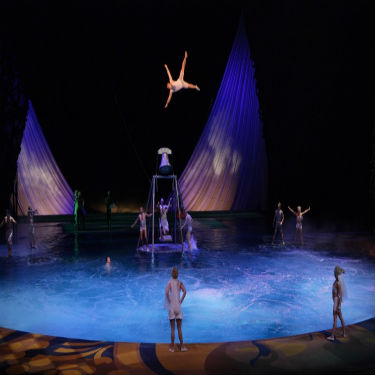 Weaving a tapestry of artistry, surrealism and theatrical romance, 'O' pays tribute to the beauty of theatre. Inspired by the concept of infinity and the elegance of water, world-class acrobats, synchronized swimmers and divers create a breathtaking experience. Only at Bellagio, Las Vegas.
"O," a play on the French word for water, is a stunning aquatic masterpiece that explores a world of fantasy beyond your wildest imagination conveyed through the amazing performances of world class acrobats, synchronized swimmers, divers and an array of other characters in, on and around a 1.5-million gallon pool.
First, you'll laugh at a silly spectacle of two clowns attempting to stay dry under the protection of a tattered umbrella as they weave their way through the audience with an oversized inner tube for a little pre-show entertainment. Once the clowns make their way backstage and the lights dim, you will suddenly find yourself surrendering into a fantastical world of wonderment as the show's Comets (a group of the show's characters) lures the audience's imaginations and relaxing drum beats. As the red-robed and white-haired men make their way through the audience welcoming anticipation of the experience that is to come, an aerial artist delicately twirls from the center of the theater's ceiling demanding the audience's gaze upwards and signaling the beginning of the whimsical adventure that is to ensue.
Show Times:
7:00 and 9:30 p.m. Wednesday - Sunday.
Show Length:
90 minutes
Location:
O Theatre, Bellagio
Age Restriction:
5+
Prices:
Category F - $100.99
Category E (limited view seating) - $117.99
Category D - $138.99
Category C - $145.99
Category B - $155.99
Category A - $176.99
VIP Suite Package - $475.99
(Includes: premium views of the stage from a private VIP Suite located on the Loggia 200 level, selection of gourmet treats and the choice of commemorative champagne or wine, pre-show reception, commemorative keepsakes, and an exclusive meet-and-greet photo with artists. Guests must arrive by 6:20 p.m. for the 7:00 p.m. performance and 8:50 p.m. for the 9:30 p.m. performance)
Please Call (702) 944-9388 for reservations
*Prices do not include taxes and fees*