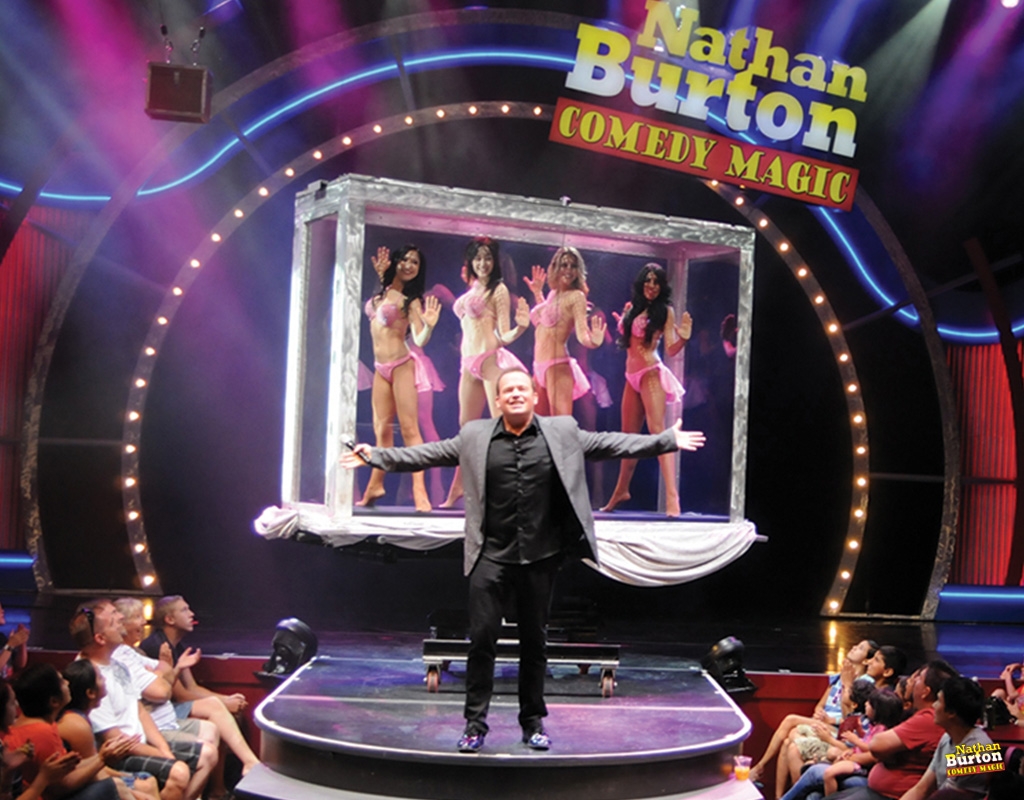 America's Got Talent magician, Nathan Burton, brings his big stage magic show to Las Vegas! Considered one of the biggest magic shows on the Strip, this show brings everything to the table!
With the help of his beautiful showgirl assistants, Nathan will show you how to escape from a microwave, bring a five-foot Barbie doll to life (every seven-year-old's dream come true), and much more!
The voted number one afternoon magic show has it all! His high-energy show never has a dull moment. If you're looking to see the best magic show on the strip, get your tickets now to see Nathan Burton Comedy Magic!


Show Times:
4 p.m. Tuesday - Sunday.
Show Length:
75 minutes
Location:
Saxe Theater, Miracle Mile Shops at Planet Hollywood
Age Restriction:
none
Prices:
General Admission - $11.99
VIP - $16.99
Call (702) 944-9388 for reservations
*Prices do not include all taxes and fees*