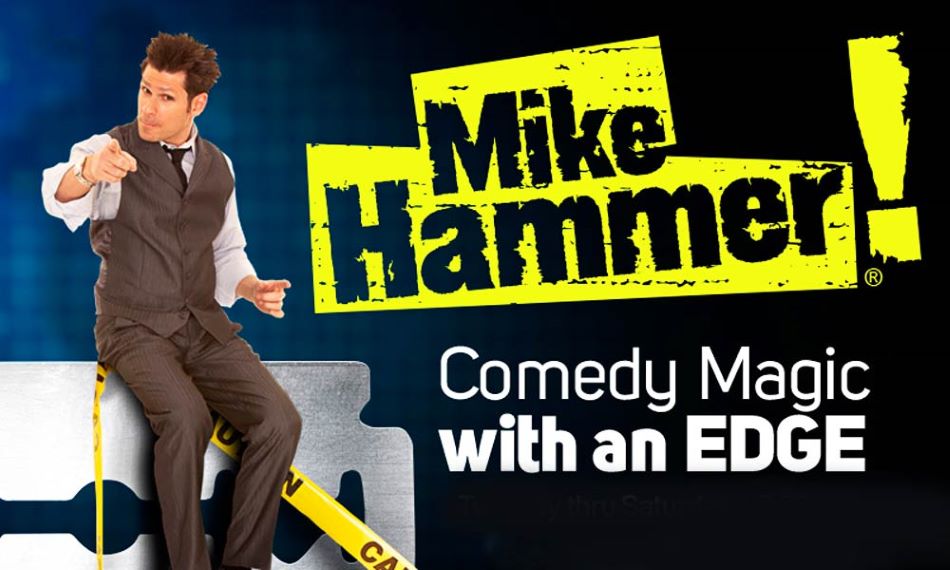 When it comes to comedy and magic with an edge, Mike Hammer nails it. With more than 25 years of performing under his belt, Hammer is a master at making quick-witted comebacks and improvising with the audience. Hammer's hard-hitting show features mind reading, double-edged razor blade swallowing, gags, pranks and all out mayhem.
Every show is unique and includes a large amount of audience participation. Be ready. For audiences at his show, it's time to get Hammer'd.
Before landing in Vegas, Hammer entertained audiences across the country with his interactive routine. He's performed for thousands of companies, colleges, comedy clubs and casinos. His corporate clients include Sony, Dell, Toyota, Lexus and Harrah's to name a few. Aside from magic, he's worked as a game show host for numerous national clients. Hammer also performs as a master of ceremonies and presenter including acting as ring announcer for Mixed Martial Arts (MMA) competitions in Vegas.
Call (702) 944-9388 for reservations
*Prices do not include all taxes and fees*