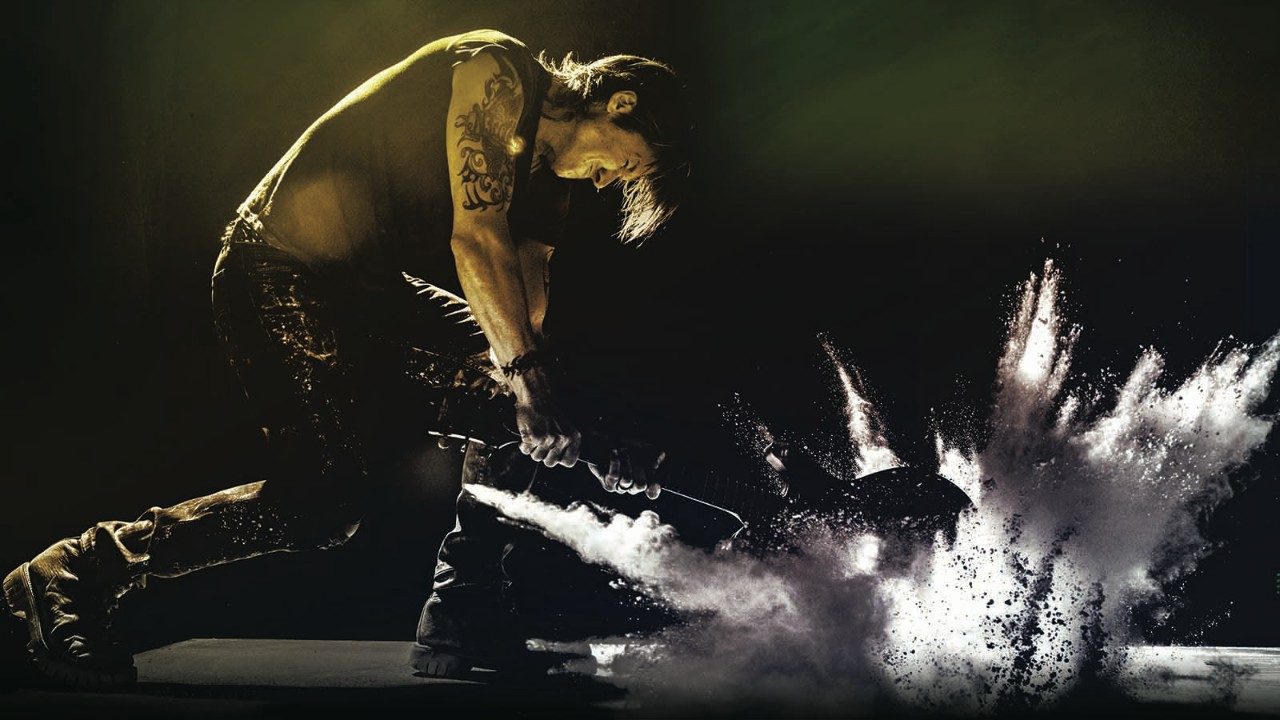 Music: Country rock.
Best known songs: "It's a Love Thing," "But for the Grace of God," "Somebody Like You," "Who Wouldn't Wanna Be Me," "You'll Think of Me," "Days Go By," "Making Memories of Us," "Once in a Lifetime," "Sweet Thing" and "Little Bit of Everything."
Albums include: "Keith Urban," "Golden Road," "Be Here," "Love, Pain & the Whole Crazy Thing," "Defying Gravity," "Get Closer" and "Fuse."
Awards: Dozens of awards, including Grammy Awards, CMT Music Awards, Academy of Country Music Awards and Country Music Association Awards.
Of Note: Australian Keith Urban is married to actress Nicole Kidman, also an Aussie.
Audience: Fans of country and rock music.
Venue: The Chelsea.
Four-time GRAMMY Award winner Keith Urban brings "Keith Urban Live - Las Vegas" to The Colosseum at Caesars Palace. Select dates thru November 2020! The shows are a once-in-a-lifetime concert event - an arena-sized production in a theater setting, up close and personal. "Keith Urban Live - Las Vegas" utilizes The Colosseum's new general admission capability on the main floor for a dynamic and reimagined fan experience for the landmark venue.
Urban is one of the world's most electrifying live performers in music today. His concerts are critically hailed the world over and feature many of his 24 chart-topping songs including Graffiti U's "Coming Home," Ripcord's "Wasted Time," "The Fighter," his mega hit "Blue Ain't Your Color," and seminal No. 1's including "Somebody Like You," "Days Go By," "Long Hot Summer" and "Stupid Boy." Never knowing what will happen next, crowds have seen Urban performing with fans, with special guests, giving away used show guitars and performing solos perched atop audience seating.
The Current CMA and ACM Entertainer of the Year and four-time GRAMMY Award winner released "We Were," his first new single of 2019 in May of 2019. "We Were" quickly entered the Billboard Country Airplay Chart, marking his 40th Top 10 song. It comes after the 2018 release of Graffiti U and his acclaimed "GRAFFITI U WORLD TOUR," which played to more than 1 million fans in seven countries on three continents. Besides four GRAMMY Awards, Urban has won 13 Country Music Association Awards, 15 Academy of Country Music Awards, four People's Choice Awards and four American Music Awards. He is also a member of the Grand Ole Opry.
Show Times:
8 p.m., August 7-8, September 4-6, November 20-21, 2020
Show Length:
90 minutes
Location:
The Colosseum, Caesars Palace
Age Restriction:
6+
Prices:
Second Mezzanine (green) - $91.99
General Admission (standing room only-red) - $133.99
First Mezzanine (orange) - $159.99
Rear Orchestra (blue) - $223.99
Front Orchestra (yellow) - $294.99
Call (702) 944-9388 for reservations
*Prices do not include all taxes and fees*