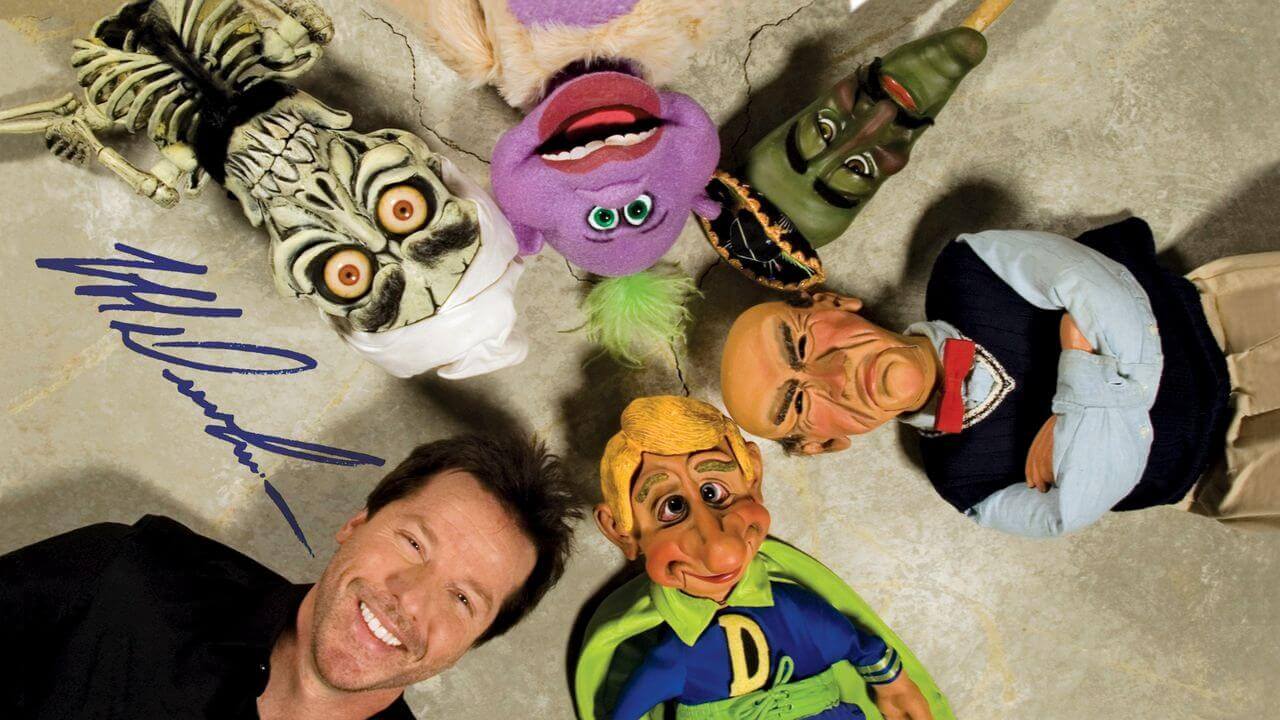 Comedy: ventriloquism, politically incorrect humor, observational comedy
Comedy albums / DVDs: "Minding the Monsters," "Controlled Chaos," "All By My Selves," "Spark of Insanity," "Arguing with Myself"
TV appearances: "Comedy Central Presents," "The Tonight Show," "Ellen," "The Best Damn Sports Show Period," "The Jeff Dunham Show," "Hot Country Nights," "Any Day Now," "She Spies," "One on One," "Blue Collar TV," "30 Rock" and "Sonny with a Chance."
Movie appearances: "I'm No Dummy," "Dinner for Schmucks" and "From Up on Poppy Hill."
Awards: Slate.com's "America's Favorite Comedian," 2008 top comic in Comedy Central's "Stand-Up Showdown," two-time Ventriloquist of the Year and TNN Music City News Country Awards' Comedian of the Year.
Of note: His Comedy Central specials and series are the highest-rated programming on the network in its history.
Audience: Fans of stand-up, especially politically incorrect comedy.
Venue: The Colosseum.
Jeff Dunham is one of the most popular and successful comedians in the history of stand-up, but he's had a lot of help. His puppets -- Walter the grumpy retiree, Peanut the hyper purple "woozle," José Jalapeño the sombrero-wearing pepper-on-a-stick, and their friends -- do most of the talking, roasting him every chance they get and making hilarious observations about everything from superheroes to current events.
Show Times:
7:30 p.m., July 5, 2020
Show Length:
90 minutes
Location:
The Colosseum
, Caesars Palace
Age Restriction:
Show contains adult language and might not be suitable for young children.
Prices:
First Mezzanine - $63.99
Rear Orchestra - $86.99
Front Orchestra - $109.99
Call (702) 944-9388 for reservations
*Prices do not include all taxes and fees*