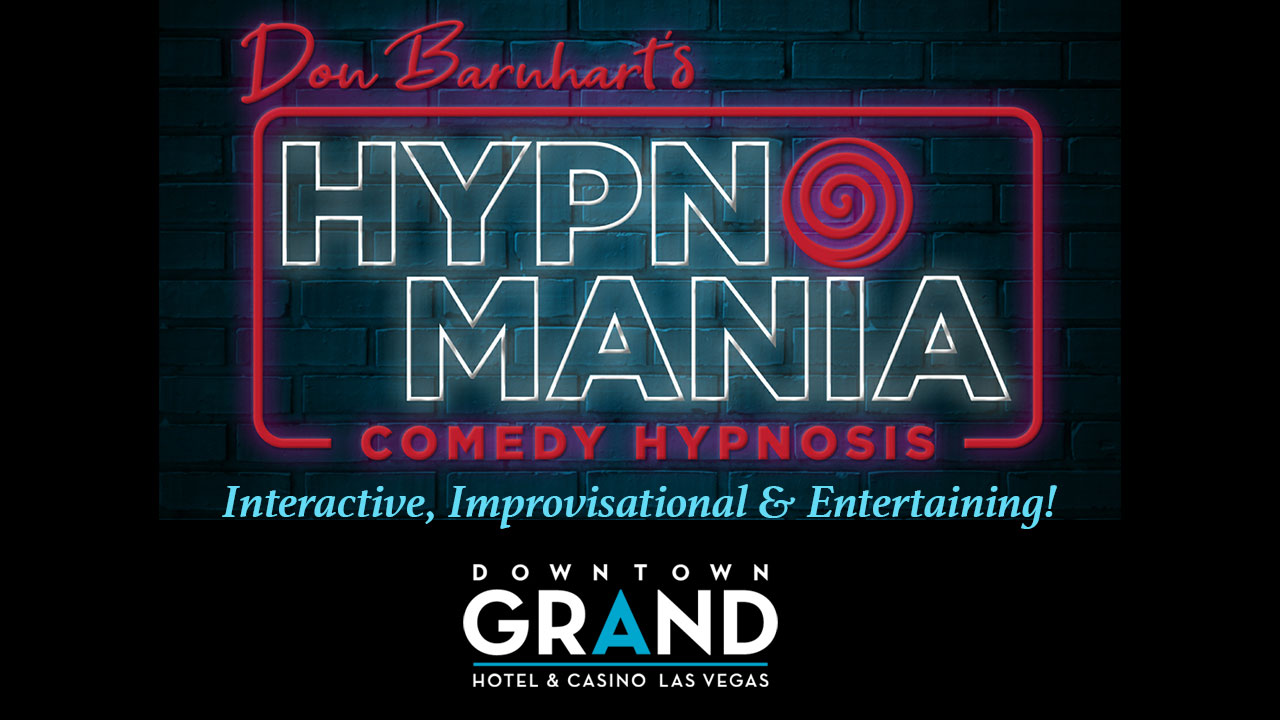 A Comedy Show Made Up Of Audience Volunteers!
Don Barnhart's Hypnomania Comedy Show delivers interactive, improvisational and sidesplitting comedy hypnosis while simultaneously unlocking the unique mysteries of the human mind.
It is a fast-paced journey throught the audience volunteer's subconscious creative genius that keeps audiences on the edge of their seats. Using techniques found in NLP (Neuro-linguistic programming), guided meditation and hypnosis, Barnhart teaches his volunteers to focus their energy to release anxiety, stresses and fears and tap into their creative abilities with confidence.
Akin to releasing the hidden talents of mulitple comedians and improvisers onstage with Barnhart as the ringleader, each performance is unique and fun for all. It's a human circus of crazy, silly fun.
Show Times:
7:30 p.m Wednesday-Sunday
Show Length:
90 minutes
Location:
The Spare Room Showroom, The Downtown Grand Casino and Hotel

Age Restriction:
21+
Prices:
General Admission - $16.99


Call (702) 944-9388 to book tickets
*Prices do not include all taxes and fees*