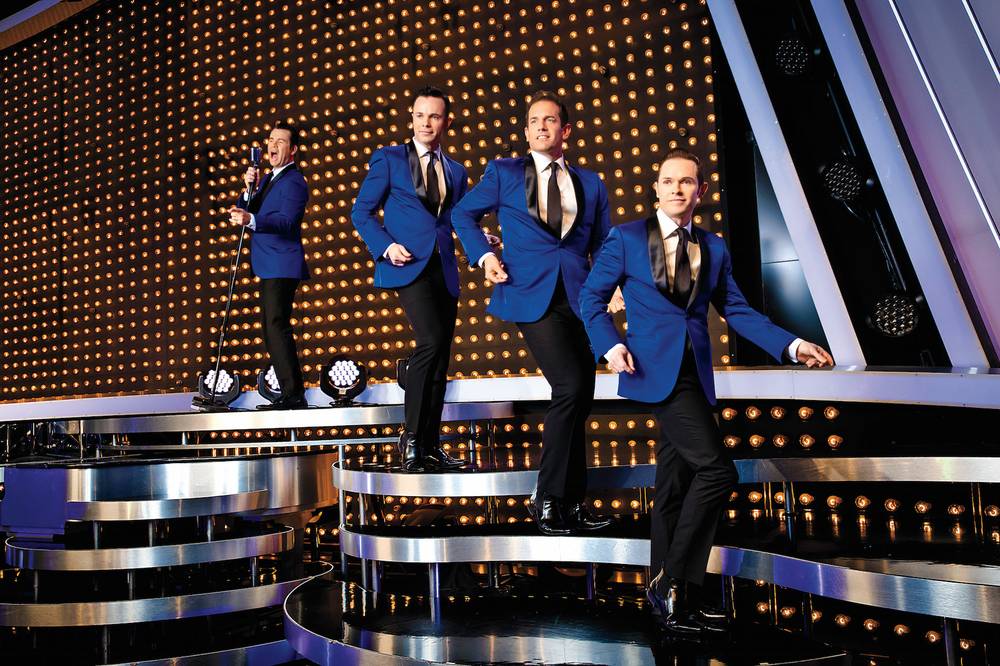 Australia's Human Nature makes Motown proud - returning to their Las Vegas roots to celebrate MOTOWN's 60th anniversary with their refreshed, energetic production, "AUSTRALIA'S HUMAN NATURE SINGS MOTOWN & MORE". The dynamic show features a mix of classic MOTOWN, pop, soul and modern hits, including "Baby I Need Your Lovin'", "Dancing in the Street", "Uptight" and "Runaround Sue" five nights a week at the Sands Showroom inside The Venetian Resort Las Vegas. Whether it's a crowd-pleasing boyband medley or jamming Juke Joint, audiences are always on their feet inside the Sands Showroom.
As the group gears up to celebrate MOTOWN's 60th anniversary with their refreshed show, and they prepare for their own career milestone - their 10th anniversary as Las Vegas headliners - Robinson's passion for the group remains strong as ever. "My guys - Human Nature - are making MOTOWN proud. They are a must-see show in Las Vegas", says Smokey Robinson. "They are vocalists who truly know how to entertain, and I knew that they would be hugely successful here on stage in Las Vegas and wherever they perform live - be it in the US or back home in Australia where they continue to sell out arenas."
Human Nature are joined on stage by their dynamic band "The JUKEBOX All-Stars" as they celebrate MOTOWN and a mix of musical genres that covers classic hits as well as chart-topping hits of today.
Show Times:
7 p.m. Tuesday-Saturday
Show Length:
90 minutes
Location:
Sands Showroom
, Venetian
Age Restriction:
none
Prices:
Rear Seating - $38.99
Reserved Seating - $44.99
Preferred Seating - $55.99
VIP Seating - $119.99
Call (702) 944-9388 for reservations
*Prices do not include all taxes and fees*