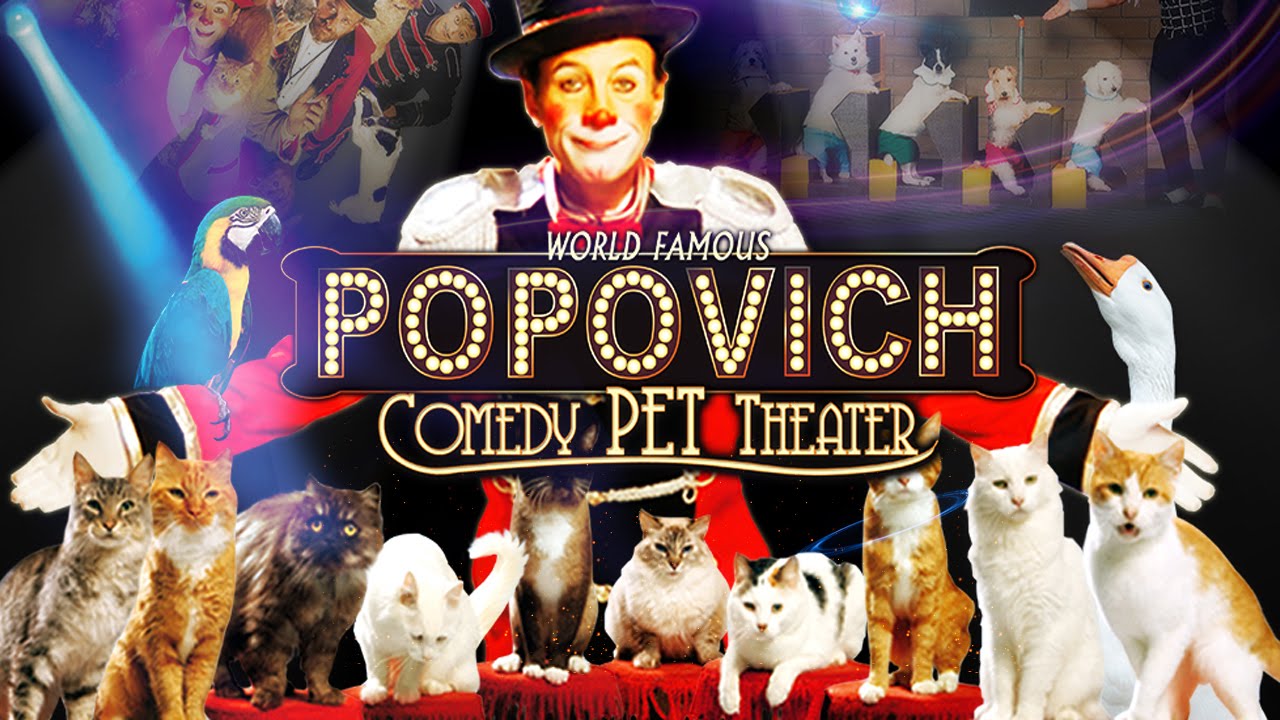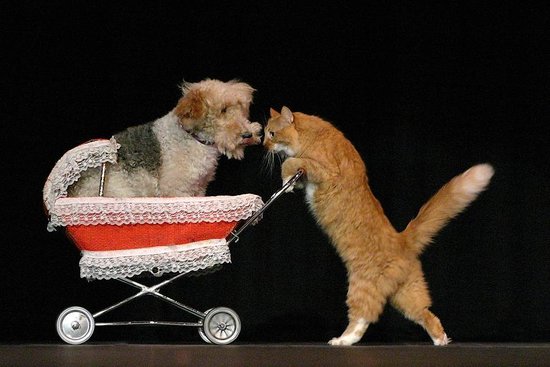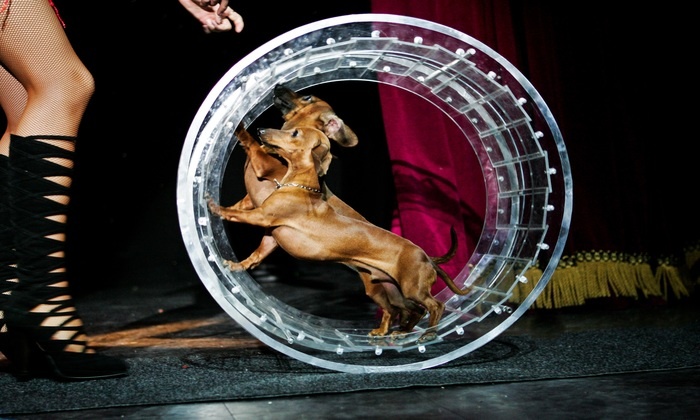 If you're an animal lover, you'll love Gregory Popovich and his team of furry friends! This cast of over 30 trained animals were once in shelters waiting to be adopted. Now, they've been rescued and turned into superstars to bring you a show jam packed with talent you'll have to see to believe!
Where else can you see a dog dressed up as a fireman putting out fires? Or a housecat pushing a dog in a stroller? A circus performer by blood, Popovich worked to gain a strong trust with his animals. A show with an older vaudeville feel, you'll see juggling acts, acrobats, comedy, and some amazing animal talent.
Being featured on shows such as The Tonight Show, David Letterman, and in USA Today and People Magazine, this is a must-see! Bring the whole family and get your tickets to the Popovich Comedy Pet Theater!
Show Times:
4 p.m. Tuesday - Saturday.
Show Length:
90 minutes
Location:
V Theater, Miracle Mile Shops at Planet Hollywood
Age Restriction:
None
Prices:
General & VIP (child) - $23.99
VIP w/ pre-fixe dinner at Rainforest Cafe (child) - $32.99
General Admission (adult) - $32.99
VIP Admission (adult) - $42.99
VIP w/ pre-fixe dinner at Rainforest Cafe (adult) - $62.99
Call (702) 944-9388 for reservations
*Prices do not include all taxes and fees*