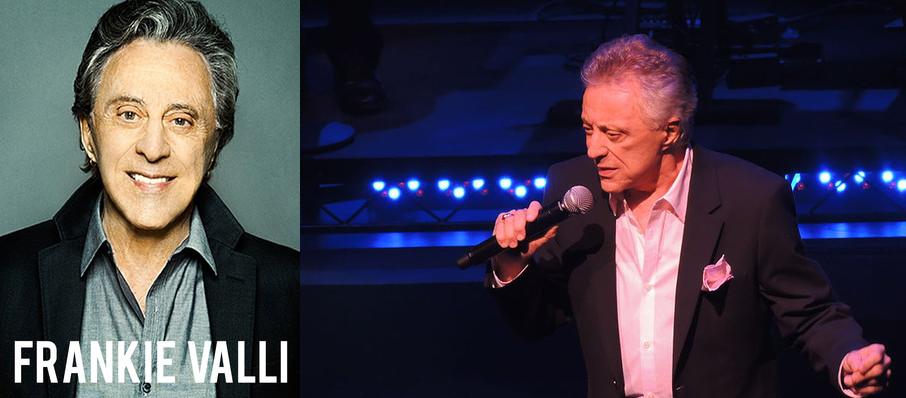 Frankie Valli is best known as the frontman of The Four Seasons and stood out from contemporary singers for his unique falsetto vocals. Rising to fame in the '60s, Frankie Valli is still going strong as a solo artist 50 years later.
With The Four Seasons, Valli had 29 hit singles that reached the Top 40 and as a solo artist he added a further nine Top 40 hits. The first hit for the band was "Sherr," which went to No. 1 in 1962. Frankie's first solo hit, "Can't Take My Eyes Off You," which was to become his signature song, was released in 1967. Frankie and the band continued to have hits throughout the '60s and '70s. In 1978 Frankie was back with a big hit, performing the title track to the iconic film Grease, which became a favorite all over the world.
Throughout their career from the '60s to the mid-'70s, The Four Seasons released around 20 albums, but many more compilation and collection albums were to be released over the years. A further 10 albums were released by Valli as a solo artist, the most recent of which was Romancing the 60s, released in 2007. Valli has continued to perform and tour throughout the decades, and continues to collaborate with other artists. As recently as 2010 Valli recorded a duet with Juice Newton, "The Biggest Part of Me," which was released as a track on Newton's Duets: Friends & Memories album. Despite a very distinguished and long-standing career, Frankie Valli wasn't to make his debut on Broadway until 2012 when he performed in a week-long concert.
For a career that has spanned half a century, it's difficult to list all the awards and acclaim Frankie Valli and The Four Seasons have won. It's testament to their success that in 1990 they were inducted into the Rock and Roll Hall of Fame and that they entered the Vocal Group Hall of Fame a further nine years later. The popularity of some of their recordings has stood the test of time among fans and artists who have followed them down the years. Some 200 artists have made their own cover versions of "Can't Take My Eyes Off You" alone. As if being immortalized in the Rock and Roll Hall of Fame wasn't enough, the life and careers of Frankie and The Four Seasons became the subject of the globally successful musical Jersey Boys in 2005. The show went on to win six Tony Awards and continues to tour today.
Show Times:
8 p.m. September 4-6, 2020
Show Length:
90 minutes
Location:
Paris Theater, Paris Las Vegas
Age Restriction:
none
Prices:
Rear Mezzanine (Row L & M) - $84.99
Mid Mezzanine (- $119.99
Front Mezzanine - $154.99
Orchestra - $188.99
VIP - $289.99
Call (702) 944-9388 for reservations
*Prices do not include all taxes and fees*