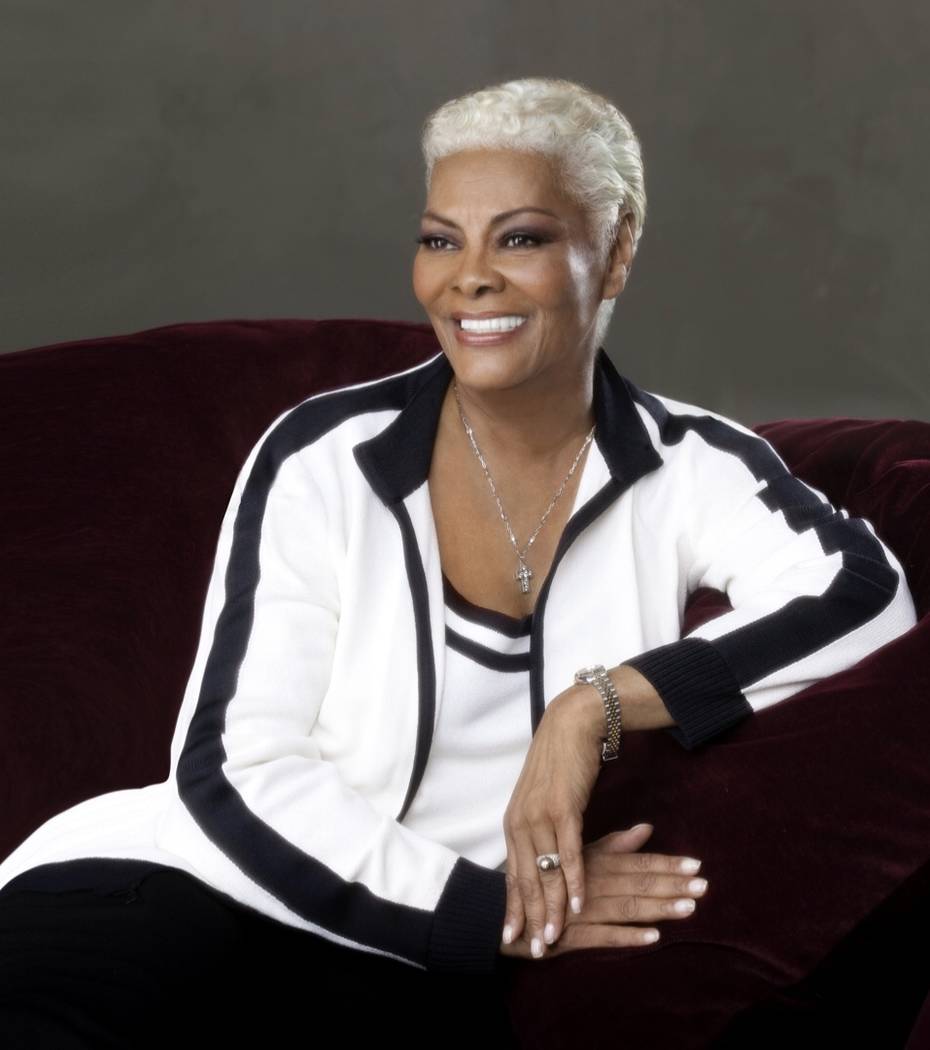 Six-time Grammy Award-winning, music legend Dionne Warwick returns to the Las Vegas Strip as she brings her limited engagement, "An Evening with Dionne Warwick," to Cleopatra's Barge at Caesars Palace.
Honored with this year's Grammy Lifetime Achievement Award, Warwick will entertain audiences with a stunning musical journey of her multitude of hit songs that have made her the second-most charted female vocalist of all time.
Scintillating, soothing and sensual best describe Warwick's familiar and legendary voice which has become a cornerstone of American pop music and the voice of a generation. Celebrating over 50 years in music, Warwick has achieved the accolades of an international music icon and concert act, earning over 75 charted hit songs and sales of over 100 million records worldwide.
Discovered by the iconic songwriting team of Burt Bacharach and Hal David, Warwick had her first hit in 1962 with "Don't Make Me Over." Less than a decade later, she had recorded more than 18 consecutive top 100 singles, including her classic Bacharach/David hits, "Walk on By," "Anyone Who Had a Heart," "Message to Michael," "Promises Promises," "A House Is Not a Home," "Alfie," "Say a Little Prayer," "This Girl's in Love with You," "I'll Never Fall in Love Again," "Reach Out For Me," and the theme from "Valley of the Dolls." Warwick received her first Grammy Award in 1968 for her mega hit song, "Do You Know the Way to San Jose?" and a second Grammy in 1970 for her bestselling album, "I'll Never Fall in Love Again."
Known as the artist who "bridged the gap," Warwick's soulful blend of pop, gospel and R&B music transcended race, culture and musical boundaries. In 1974, Warwick again hit the top of the charts with "Then Came You," a million-selling duet with The Spinners. She then signed with Arista Records, beginning her third decade of hits with the Barry Manilow produced Platinum selling album, "Dionne," which included two Grammy Award winning hit songs, "I'll Never Love This Way Again," and "Déjà vu." Barry Gibb and the Bee Gees co-produced her next hit album and single, "Heartbreaker," which became an international chart topper. In 1985, Warwick reunited with Burt Bacharach and longtime friends Elton John, Stevie Wonder and Gladys Knight to record the landmark song, "That's What Friends Are For," which became the number one hit record around the world and the first recording dedicated to raising awareness and over $3million for the AIDS research, which Warwick continues to champion.
Show Times:
8 p.m. Thursday-Sunday
Show Length:
90 minutes
Location:
Cleopatra's Barge, Caesars Palace
Age Restriction:
5+
Prices:
Regular Seating - $112.99
Premium Seating - $147.99
VIP - $181.99
Call (702) 944-9388 for reservations
*Prices do not include all taxes and fees*