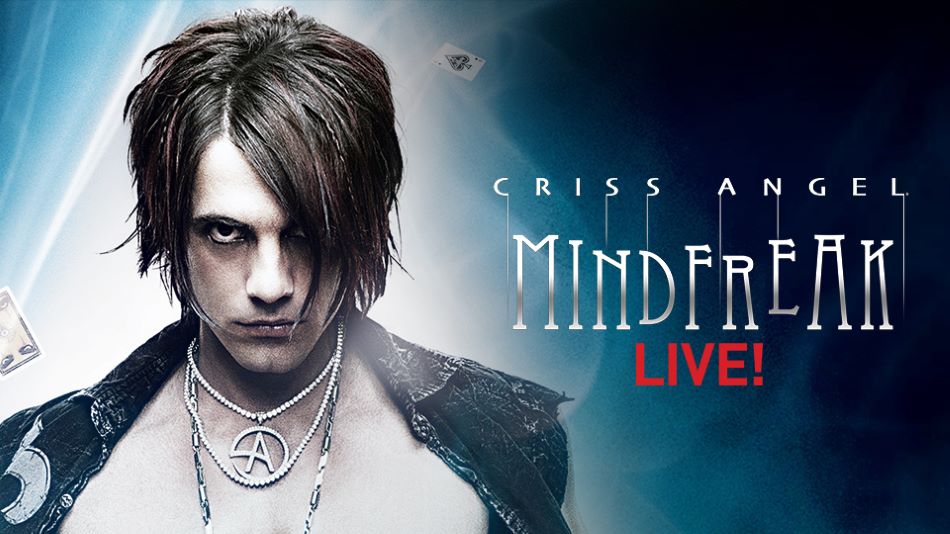 After more than a decade of dominating the world of magic, Criss Angel unveiled a BRAND-NEW, fully immersive, revolutionary illusion experience unlike anything the world of entertainment has ever seen – Criss Angel MINDFREAK®, in the newly-renamed Criss Angel Theater at Planet Hollywood Resort & Casino Las Vegas – on December 26, 2018. This marks Angel's return to Planet Hollywood, where he began his Las Vegas takeover in 2004, filming the first two seasons of "MINDFREAK" at the property. The all-new 90-minute live spectacular is a groundbreaking production that integrates the most sophisticated, cutting-edge technology in the world and boasts more than 75 of Criss' iconic signature illusions – including many from his hit television series and specials premiering live for the first time! Criss also performs his most-viewed and talked about demonstrations – like his revolutionary new levitation, hailed by his peers as "the greatest illusion of all time." Angel and MINDFREAK® were recently awarded the G.O.A.T. Award (Greatest of All Time) by Vanish Magazine, the world's largest magic publication.

MINDFREAK'S production is a technological marvel designed to overload the senses and support Angel's visionary magic, featuring more surface area of video than any other production in the world (over half a billion pixels of content, displayed on over 90 surface areas). The state-of-the-art 10.3 high fidelity enveloping hybrid EDM and theatrical surround sound system has over 150 speakers; more moving lights than ANY theatrical show worldwide; more visual effects and pyrotechnics than the biggest pop artist touring show. This incredible production involves the audience and completely immerses them from the moment they enter the interactive lobby area and throughout the entire performance – including immersive 3D and video mapping! Don't miss the most technologically sophisticated, mind-blowing LIVE show experience of a lifetime, from the #1 magician on the planet.
Show Times:
8:00 p.m
Show Length:
90 minutes.
Location:
Criss Angel Theater, Planet Hollywood
Age Restriction:
10+
Prices:
Rear Mezzanine (green) - $68.99
Mid Mezzanine (yellow) - $98.99
Side Orchestra & Front Mezzanine (orange) - $118.99
Front Orchestra (red) - $138.99


Please Call (702) 944-9388 to book your tickets
* Prices do not include all taxes and fees.