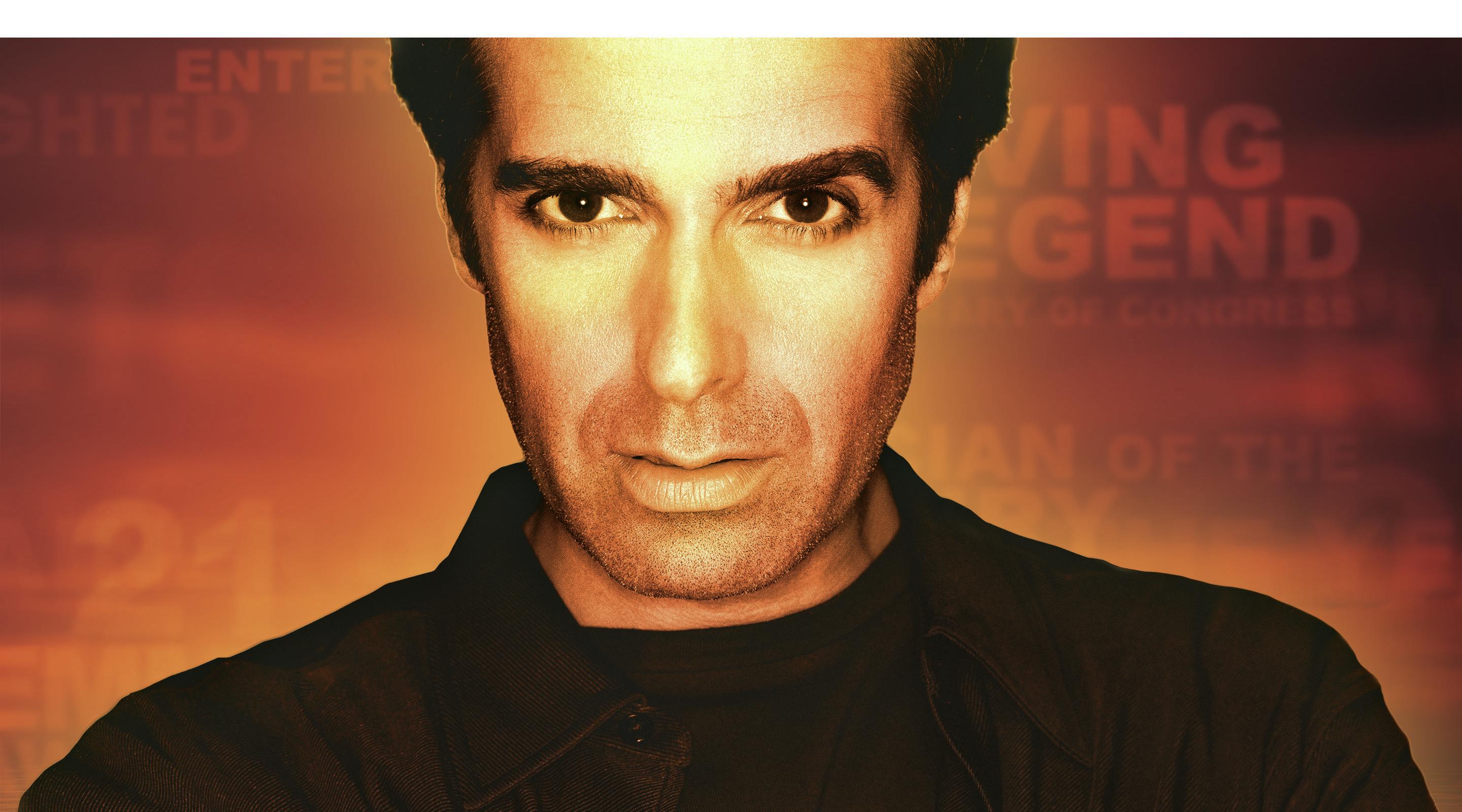 A living legend who sells out arenas around the globe when not at the Las Vegas theater that bears his name, David Copperfield is one of the most revered and successful performers in the history of show business. Over the course of his six-decade career, the master magician has sold more tickets than any other solo entertainer, including Frank Sinatra, Michael Jackson and Elvis Presley.
David Copperfield's passion for magic, ingenuity as an innovator and ability to astonish are all trademarks of a career that has included Emmy-winning television specials, hit Broadway productions and countless performances. Among his spectacular and iconic feats are walking through the Great Wall of China, making a seemingly impossible escape from Alcatraz prison and — in what was called the Illusion of the Century — causing the Statue of Liberty to disappear in front of a live audience on Liberty Island and millions of TV viewers worldwide.
Viewers can experience his unique brand of magic and storytelling in David Copperfield: An Intimate Evening of Grand Illusions, an entertaining and engaging showcase of his art and craft featuring illusions that often take years to develop and perfect. Widely acclaimed as the greatest illusionist of our time, he continues to wow audiences on his world tours and at his shows inside the David Copperfield Theater at the MGM Grand in Las Vegas.
Show Times:
7 and 9:30 p.m. nightly; plus 4 p.m. Saturday.
Show Length:
90 minutes
Location:
David Copperfield Theatre, MGM Grand
Age Restriction:
5+
Prices:
Category D (Row S) - $51.99
Category C (Row E-R) - $68.99
Category B Row A-D)- $74.99
Please Call (702) 944-9388 to book tickets

*Prices do not include all taxes and fees*