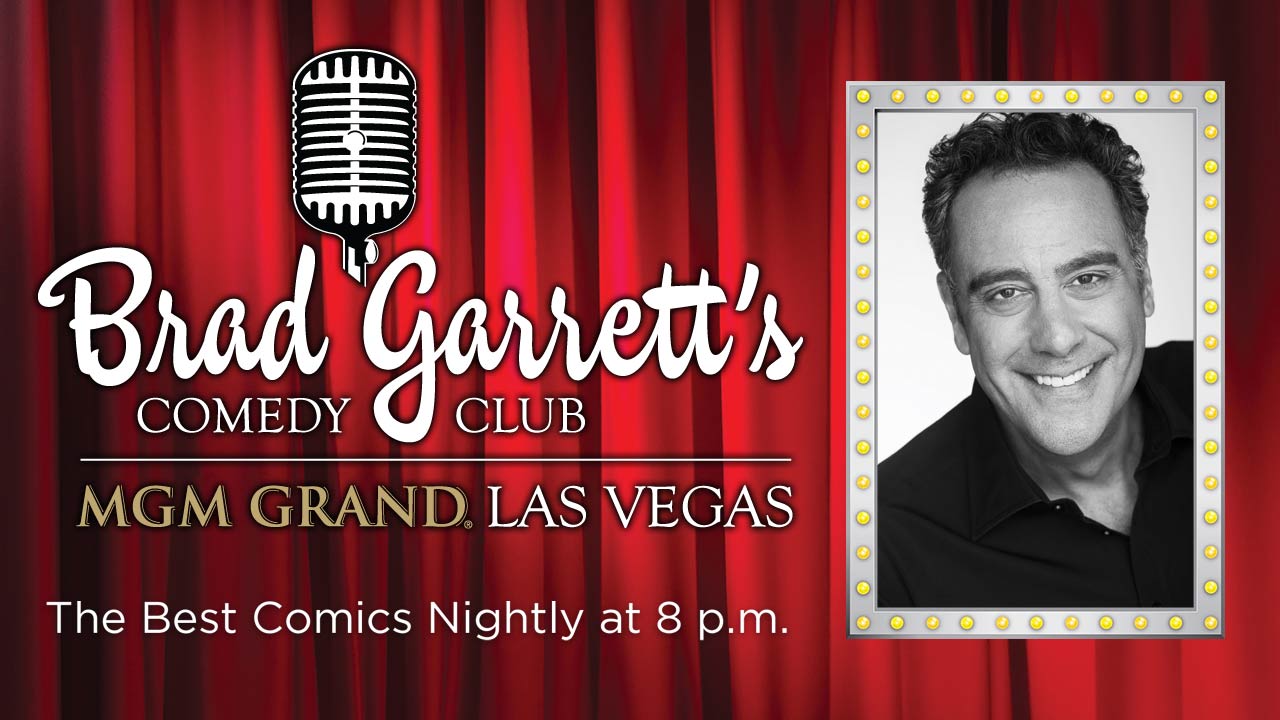 The MGM Grand Las Vegas just got a whole lot funnier. There's a perfectly good reason Brad Garrett's Comedy Club has been voted "Best Comedy Club" by the Las Vegas Review Journal and "Best Place to See Comedy in Las Vegas" by CityLife Magazine. While Brad Garret himself performs on select nights, his band of comedians do a great job at keeping the laughter going in his absence. The stand-up gamut runs from the well-known comedians to those just breaking into the business, but trust us when we say that Brad Garrett knows how to pick them.
This 90-minute show will have you hypnotized (literally. Comedian hypnotists make a few cameos). And don't be shocked if you find yourself being greeted at the door by Brad Garrett himself – he likes to do that.
The only place to see Brad Garrett live in Las Vegas along with a stellar line up of comedians
Brad Garrett has been in the comedy circuit since the early 80s and has opened for some Las Vegas legends like Frank Sinatra, Liza Minnelli and Julio Iglesias. His role as Robert on "Everybody Loves Raymond" has earned him three prime-time Emmy awards and three more nominations. There's no doubt that Brad Garrett knows his comedy, which means the comedians he invites to his club are definitely top-notch.
Show Times:
8:00 p.m nightly
Show Length:
90 minutes
Location:
Brad Garrett's Comedy Club, MGM Grand
Age Restriction:
none
Prices:
Category C - $34.99
Category B - $42.99
Category A - $51.99
Call (702) 944-9388 for reservations
*Prices do not include all taxes and fees*