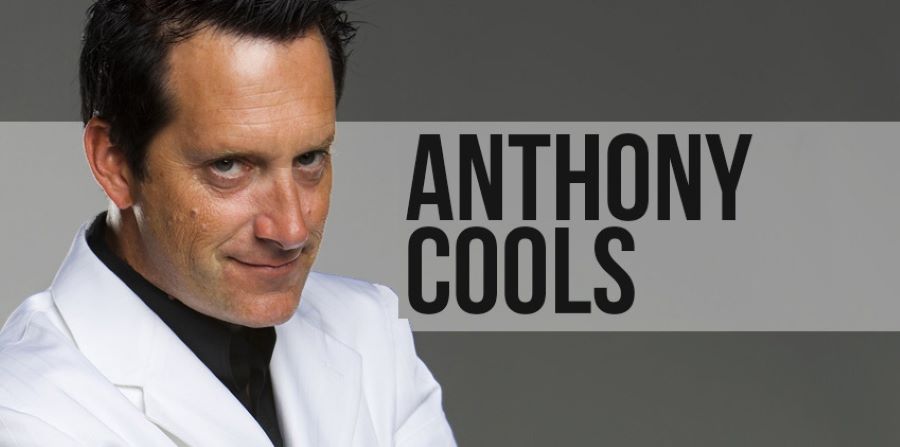 Watch the swinging pocket watch. You are getting sleepy, very sleepy. Sure that might be what a hypnotist connotes, but Anthony Cools- The Uncensored Hypnotist is anything but a typical hypnotist show. There is definitely hypnotism, but the unthinkable and hilarious acts that he persuades people to do on stage result in a night of "good, clean, dirty fun."

"You will be a star tonight," warns the screen hanging on both sides of the stage, letting everyone in attendance know that the real performers in this show are the people who are brave enough to be hypnotized.
Before the show starts, Natalie, the hostess and DJ for the night, appears to go over some ground rules. This show is "loud, raw, uncensored and extremely adult in nature," she explains, before the lights dim, the music gets louder and Cools appears on stage.
"Where the party people sitting?" exclaims Cools. His explosive energy and uninhibited personality let everyone know they are in for a crazy evening of fun. After greeting the audience, Cools does a "test of susceptibility," which involves some playful and funny interaction with the crowd. Although the end result is a lot of laughs, the test is actually done to determine if you are a good candidate for hypnotism.
Cools also explains three other restrictions for good candidates. You cannot be really drunk, high or in opposition to wanting to be hypnotized. So you can basically nix the idea of using liquid courage as an instigator to get yourself on stage. However, he encourages those who are not going to be hypnotized to indulge in a night of intoxicating fun.
Words cannot begin to describe the ludicrous and lewd acts that occur on stage when the volunteers awake. Uproarious laughter spills over from everyone in the audience as each person does their audition.
Regardless of whether or not you chose to be a spectator or experience everything first hand on stage, this show is one mesmerizing night of hypnotic comedy that you will not want to miss.
"It was excellent. I had a great time," said Chris West from Austin, Texas. "I wouldn't spend my time anywhere else unless there was a female involved."
Show Times:
9 p.m. Tuesday, Thursday - Sunday.
Show Length:
90 min
Location:
The Anthony Cools Experience
, Paris Las Vegas
Age Restriction:
18+
Prices:
General Admission (yellow) - $47.99
VIP (orange) - $61.99
Ultra VIP (red) - $75.99
Please Call (702) 944-9388 to book you tickets
*Prices do not include all taxes and fees*