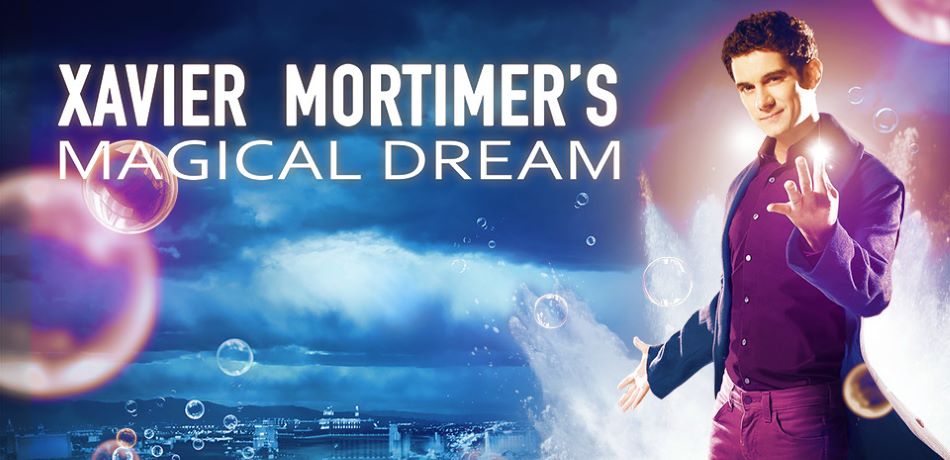 Former Cirque du Soleil performer and acclaimed illusionist Xavier Mortimer brings comedy and drama together to create a dream world of magic at the Sin City Theater in Planet Hollywood.
Mortimer has performed in more than 30 countries and most recently appeared in Cirque du Soleil's Michael Jackson ONE show at the Mandalay Bay. He is the first Cirque performer to make the leap from ensemble role to headlining a permanent Vegas show.
Mortimer got his start in France and won recognition and awards in Europe for his magic including the Gold Star at the L'Eau d'Olle magic festival. He went on to gain worldwide recognition with his show "L'Ombre Orchestre" (The Shadow Orchestra) that features illusions of his shadow playing musical instruments.
"America's Got Talent" viewers will remember Mortimer from Season 10, the same season that featured fellow Vegas' headliner Piff the Magic Dragon. Magic fans will recognize him from his appearance on Penn & Teller's "Fool Us" with his magical mirror act.
Mortimer's show - Xavier Mortimer's Magical Dream – unfolds as a poetic and magical dream with 14 acts, each leading into the next to create a seamless dream world. Mortimer performance includes the physical comedy style of Charlie Chaplin, especially his cymbals tricks which always get laughs, and the wonderment of Mary Poppin (watch for the flying cane).
"I wanted to create a show and experience with a strong sense of wonder and drama, but also mash it up with a universal kind of comedy that everyone will enjoy," said Mortimer. "I have my hands in every aspect of this production. I created all the acts, I brought the characters to life, I even composed the majority of the music. This is me at my best, and I can't wait to show everyone what my dream world looks and feels like."


Show Times:
Daily at 6:00 p.m.
Show Length:
75 minutes
Location:
The Magic Attic, Bally's
Age Restriction:
5+
Prices:
General Admission - $27.99
VIP - $58.99
Please Call (702) 944-9388 for tickets

*Prices do not include all taxes and fees*